The lab as of March 2019.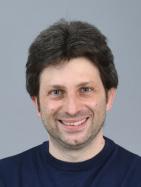 Nicola Segata

Principal Investigator
Nicola Segata is a Full Professor and Principal Investigator. His background is in metagenomics, machine learning, microbiome research, and microbial genomics. He started and he is leading the Laboratory of Computational Metagenomics at the Department CIBIO (University of Trento).
Postdoctoral Fellows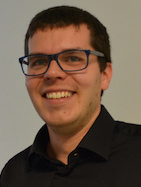 Francesco Asnicar

Postdoctoral fellow
Francesco joined the lab in March 2014 and his major research interests are the developing of computational tools for metagenomic and phylogenetic analyses.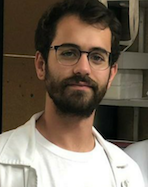 Aitor joined the Lab in July 2019 as a postdoctoral fellow. He is currently developing methods for metagenomic data analysis. His research interests include interaction of commensal bacteria with epithelial/immune cells and how the environmental microbiomes (i.e. food microbiome) interact with that of the host (H2020 project MASTER).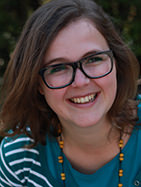 Serena has joined the lab in November 2014, where she pursued her PhD. Her major research interests are host-microbiome interactions (including both human and non-human hosts) and the vertical transmission of microbiome members from mothers to infants.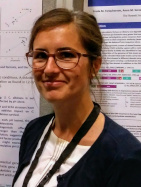 Liviana joined the lab in January 2021, after obtaining a PhD in Gut Microbiology, to isolate and study uncharacterised bacterial species associated to humans. She is interested in bacterial metabolic functions and their participation to host health and defence from infections.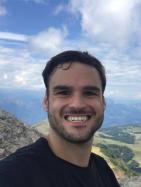 Andrew Thomas

Postdoctoral fellow
Andrew is a biologist and his research interests include molecular biology and bioinformatics, focusing on the oncobiome and human microbiome, as well as other microbial systems.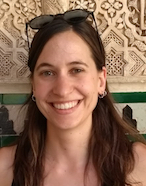 Mireia is a postdoctoral fellow studying human microbiome transmission by large scale strain-level metagenomic profiling. With a background in Computational Biology and Biotechnology, she pursued her PhD on the role of the gut microbiome in mental health at the Raes Lab (VIB-KU Leuven, Belgium). She is interested in human-associated microbial communities and their interaction with the host.
Research Scientists
Former visitors
Maria Camila Alvarez Silva
Visiting PhD student
Arumugam lab, University of Copenhagen (Denmark)
Thomas Yssing Michaelsen
Visiting PhD student
Albertsen lab, Aalborg University (Denmark)
Malo Le Boulch
Visiting PhD student
GenPhySE, INRA (France)
Marisa Metzger
Visiting student
University Heidelberg (Germany)
Galo Adrián Serrano
Visiting PhD student
Iñaki Comas Lab (Spain)
Tom van Wijk
Visiting Scientist
Eelco Franz Lab, RIVM (Utrecht)
Kristen Meyer
Visiting Student
Aagaard Lab, BCM (US)
Bruno Fosso
Visiting PostDoc
IBIOM - CNR Bari (Italy)
Vedrana Vidulin
Visiting Researcher
Jozef Stefan Institute (Slovenia)
Atara Uzan
Visiting PhD Student
Koren Lab, Bar Ilan University (Israel)
Lucas Schiffer
Visiting PhD Student
Waldron Lab, CUNY (US)
Daniela Dolce
Visiting Scientist
Meyer Hospital (Italy)
Yadira Galeano
Visiting PhD Student
Universidad de Antioquia (Colombia)
Urša Bole
Visiting Bachelor Student
Sander Wuyts
Visiting PhD Student
University of Antwerp (Belgium)
Valerio Iebba
Postdoctoral research visit
Sapienza University of Rome (Italy)
Sokhna Gueye
Postdoctoral research visit
Former Group Members
Fabio Cumbo
Postdoctoral Fellow
Giulia Masetti
Postdoctoral Fellow
Moreno Zolfo
Postdoctoral Fellow
Davide Bazzani
QCB Master Student
Now at PreBiomics
Germana Baldi
QCB Master Student
Chiara Mazzoni
QCB Master Student
Mattia Bolzan
Research Assistant
Now at PreBiomics
Pamela Ferretti
Master Student
Now PhD Student at EMBL
Tin Duy Truong
Postdoctoral Fellow
Now in Industry
Giulia Corsi
DISI Master Student
Federico Taverna
DISI Master Student
Luca Erculiani
DISI Master Student
Thomas Tolio
DISI Master Student
Roman Stolyarov
Bachelor Student
Now at MIT
Manuel Micheloni
High School Student
Now at University of Trento
Temesgen Dadi
Master Student
Now at the Max Planck Institute